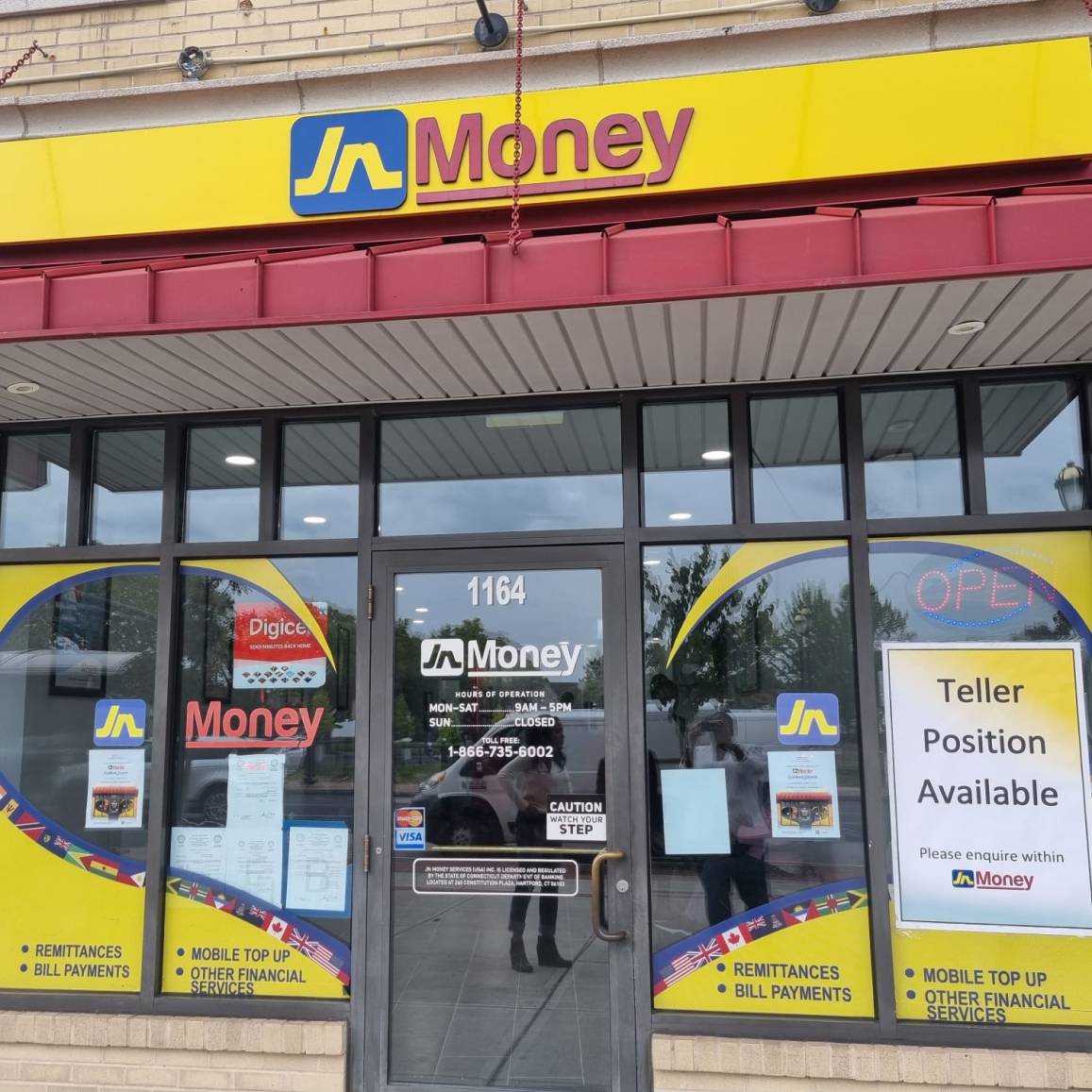 With winter fast approaching, some Jamaicans in Hartford, Connecticut, who maintain a close connection to 'home', are pleased that they now have a warm and much more spacious facility in which they can send money to support their family, friends and communities in Jamaica.
JN Money, the Jamaican-owned remittance brand, which serves thousands of Jamaicans in the north eastern US city, recently reopened its doors following refurbishment, and customers, such as Jamaican, Donovan Longmore, who has been using the remittance company's services for the past 10 years, could not conceal his joy.
"It is a big plus for the people here in Hartford. You realise in the winter time especially, the lines are long, extending outside and around the corner of the building. Now that the expansion has been done, customers like myself are happier and we can now wait inside and be warm as opposed to waiting outside in the cold," he revealed.
Mr Longmore, who is also a media personality and a Global Jamaica Diaspora Council Co-Chair in Connecticut, says he uses the service at least three times per week as his wife lives in Jamaica, and they often provide monetary support to charitable organisations in the island.
"We are big on education, and we have to sponsor children going back to school, church groups and Bible groups. It is easy, convenient and the money will get there as you 'quint', as they say," he laughed.
He added that he prefers to use JN Money as it is more convenient than the other remittance companies, the customer service is great and he is able to send money straight to his wife's JN Money card so that she can use the money to pay bills and meet other financial needs.
"Another good thing is I have an account with JN Bank so I can send money from here and then when I get to Jamaica, I can just spend it without going through any hassle," he pointed out.
Suzie Maragh, another Jamaican who lives in Hartford and is a teacher by profession, says she has been a JN Money customer for nine years and the service is valuable as she uses it every two weeks and sometimes weekly if necessary.
"I usually send cash into my own bank account to pay my bills online and to purchase phone cards for loved ones. I also send money to my mother, father and grandmother for maintenance and upkeep, to my brother to help with sending my nieces and nephews to school, to my godson and goddaughter for school support and for birthdays; and to the community members if there is a death in the community, to help with the burial," she explained.
She noted that the refurbishing was "well-needed" as doing business at the small location, although it provided very warm and convenient service, was not always as comfortable as it could be.
She informed that the refurbishing provides a more convenient way of conducting business as it is spacious and even a water stand is provided for customers who are thirsty.
Senior country manager at JN Money Services (USA) Inc, Harry Bhoorasingh, said after 14 years at the location, it became necessary to expand the store to provide customers with more comfort and to further cement the Jamaican remittance brand in the community.
"Remittance services are very important for many Jamaicans overseas and friends of Jamaicans," Mr Bhoorasingh underscored, affirming that money services businesses, such as JN Money, play a very important role in keeping Jamaicans overseas connected with their homeland and their loved ones.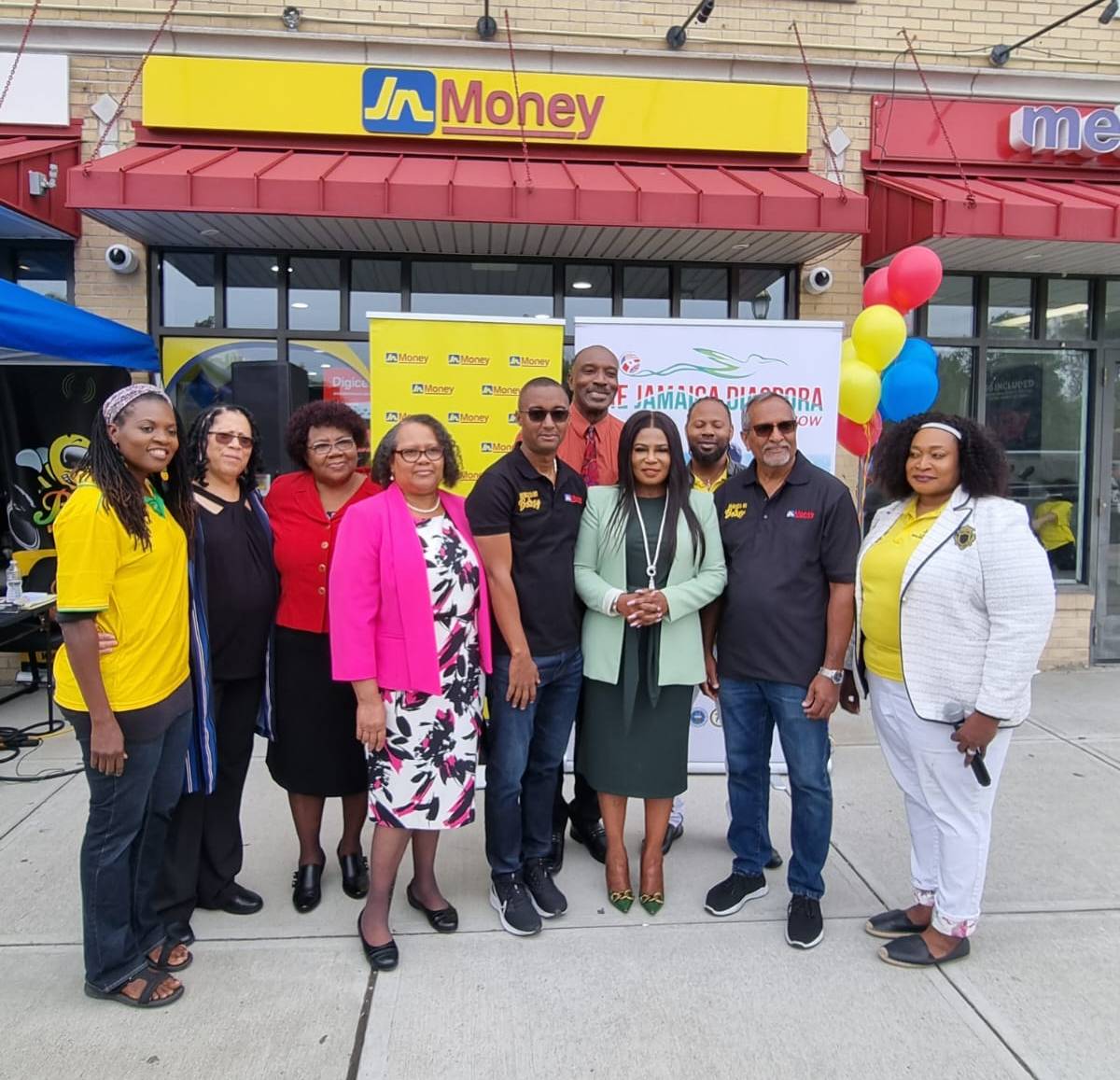 Beyond that, JN Money plays an important role in preserving Jamaican culture overseas. Through its Hartford branch in particular, in partnership with community members, the company has been working to assist with several small cultural events and initiatives.
The company also intends to deepen its relationship with The West Indian Social Club of Hartford, which is a cultural centre of education and entertainment and a resource for Caribbean migrants in Hartford, Connecticut.
Mr Bhoorasingh revealed that JN Money, through its parent organisation, The Jamaica National Group, is entrenching itself in other Diaspora communities in the US through the JN Circle, which seeks to bring JN members and customers within communities together to deliver initiatives that empower residents.
"We will be launching the New York chapter of the JN Circle soon, where like-minded people will come together and work on projects in their local community or even back in Jamaica," he noted.
JN Money Hartford Branch is located at 164 Albany Ave., Hartford, CT 06112. JN Money currently operates more than 8,000 agent locations in more than 15 countries.
Was this article helpful?